Recipes
Berry Smoothie with Chia Seeds Recipe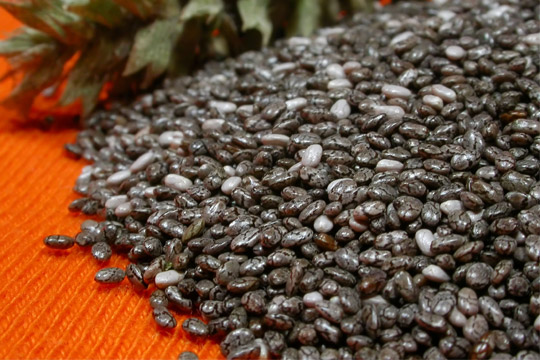 A healthy, delicious, quick and easy berry smoothie recipe with chia seeds.
Berry Smoothie Recipe
Serves 1
¾ cup mixed berries, frozen (raspberries, strawberries, blueberries, blackberries)
1 tbsp chia seeds
1 tbsp whey or veggie protein
1 slice lemon, thin and with peel
10oz unsweetened vanilla soy milk
Directions

Place all ingredients in a blender and puree until smooth. Serve immediately.
Nutritional information per serving:

Calories: 293
Fat: 10g
Saturated Fat: 0.8g
Sodium: 60mg
Carbs: 28g
Fiber: 13g
Protein: 23g
Check out some of our other healthy and delicious recipes here!
---
April 20, 2018 by Allison Aaron, Sr. Culinary Nutritionist
Do you really know what's in your protein powder? Allison discusses a recent report that examined contamination in this dietary supplement and discusses whether protein powders are a necessary addition to our diets.
---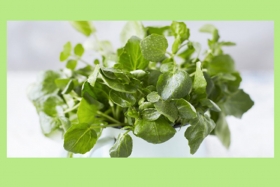 March 19, 2018 by Kat Villarino, Dietetic Intern
Dietetic Intern Kat Villarino covers why watercress is such a nutrient powerhouse and shares how you can incorporate more of it into your diet. Check out her infographic!
---