Interviews
A Spotlight on the Monday Campaigns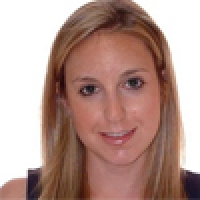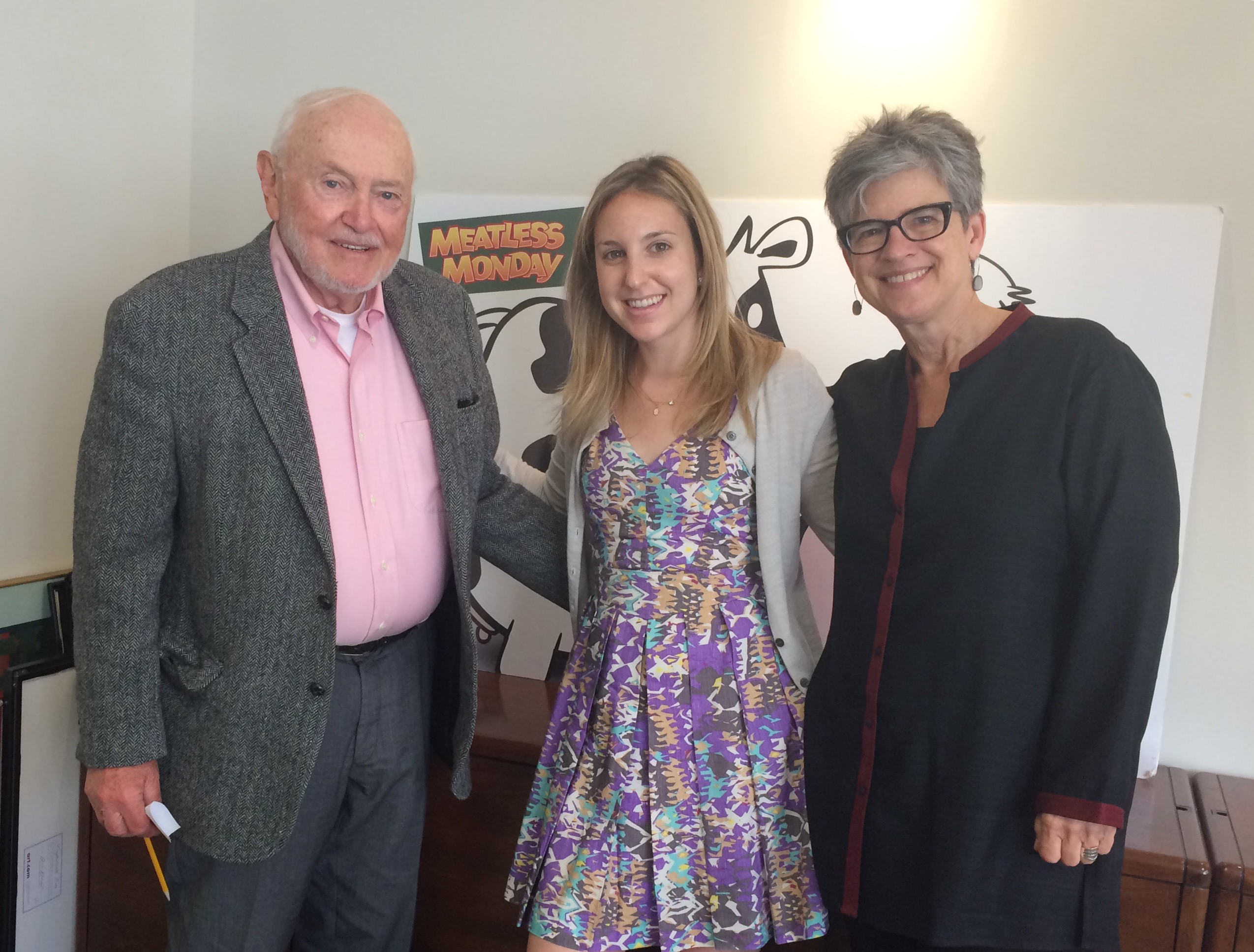 The Monday Campaigns is a non-profit public health initiative that promotes health by encouraging people to dedicate the first day of every week to well-being. It began with just one initiative called Meatless Monday, which encouraged people to forgo meat on the first day of every week. Now, with a growing number of campaigns and an exponentially increasing fan base, the Monday Campaigns is truly making a difference.
SPE Culinary Nutritionist, Allison Aaron, had the pleasure of sitting down with founder, Sid Lerner and president, Peggy Neu to learn more about the amazing project and the even more amazing people behind it.
1. Most people don't realize that Meatless Monday was started during World War I as a way to conserve food for the war effort and was then restarted in World War II to help feed those in Europe. Sid, what inspired you to breathe new life into the campaign?
I was at a Johns Hopkins donor consultants meeting at the Center for a Livable Future (CLF) and the subject of the day was the Atkins diet, fat and cholesterol, and heart disease and stroke. Coincidentally, I had just been put on Lipitor – you know, very much like any other normal civilian who was having too much fat and meat. At the meeting, Bob Lawrence, the director of CLF, who was into the details of the USDA, FDA, and medical field, mentioned that as a nation we were probably having too much meat – about 15% more meat than we should.
Because the percentage was 15%, I could easily translate it to 3 meals out of 21, which is easier than picking 15% out of every plate and every meal. Being an advertising guy, I thought – how do you dumb it down and make it simple to communicate? So I figured: one day a week, don't eat meat. Then I thought, "That's a good idea, but what do we call it?" I dug back into my then younger memory to World War II when I was a kid and Meatless Monday was what Roosevelt was using for conservation, and I said "Gee that fits. Let's try it!" And that's how it happened. If it was 18% or 23% maybe it would have never happened. It was one of those fortunate accidents in conversation that results in something that becomes usable and memorable.

2. Sid, you have a long history in the advertisement field, so I am sure that you are well aware that the essence of marketing is image and public perception. It is also hard to change someone's image of something that already exists – so starting with a product or campaign that never had anything to do with health and environmental preservation, did you incur any challenges in changing the messaging? If so, how did you overcome them?
That's a very good question, but no we didn't. In fact, I didn't even think about that when we started it. That's the beauty of the Monday Campaigns. While we started with the alliterative "Meatless Monday" we found that beyond the ring to it, Monday was, is, and always will be, a day that truly drives behavior. It seems that the 7 day week is what we really live by, and Monday is a day that people say "Hey I got a new deal and a new start!" We then realized that the Monday part of "Meatless Monday" was becoming more and more important. So while our first initiative was "Meatless Monday" we decided to add more, like Move it Monday and Kids Cook Monday. We then made Healthy Monday the umbrella campaign that can be used to promote overall wellness at work, school and in communities.
3. So Peggy, how did you get involved with the campaign?
(PN) I'm also from an advertising background. I was at Grey advertising for 20 years and then decided I wanted to move towards something more mission driven. I worked as a consultant on a social marketing project with the Department of Health and Human Services and then Sid recruited me. We met nearby in a Starbucks.
(SL) It was a marriage made in Starbucks!
(PN) Exactly! That was almost 7 years ago. In fact, July 1st will be my 7th anniversary. But it's really been extraordinary. I think what's been unique is this marriage between marketing and public health – we're trying to bring the discipline of marketing to selling healthy things. Meatless Monday demonstrates the power of this approach.
4. How do you measure the success and impact of Meatless Monday?
(PN) Since the beginning we've been doing annual tracking surveys – online surveys where we look at awareness and behavior change. With the last one we found that 46% of Americans are aware of Meatless Monday and 47% of those cutting back on meat said that they were influenced by Meatless Monday to do so. It also helps create habits. Once people start on it, they try to work it into their weekly routine. Maybe they don't always stick to it every Monday -- some will say, "Oh I didn't do it Monday. I'll do it Tuesday." The idea is to link going meatless with a day of the week so the behavior can be sustained over time. We also know that as a result of doing Meatless Monday a majority of people are eating more fruits and vegetables – they are replacing meat with healthier things. In fact, Sodexo implemented a Meatless Monday program and then interviewed the operators to see what the net effect was. What they saw was that there was an actual shift of purchasing more vegetables and less meat.
(SL) There was also an article in the Los Angeles times on how the healthy food movement is doing. That is, are people really eating more vegetables? And the conclusion was that people are very slow to change; however it also said that despite that, Meatless Monday is still growing. You know, the West Coast is very friendly to us. There are 600,000 thousand kids in LA schools that have had Meatless Monday for 5 years now. Long Beach's city council is actually voting today to make Meatless Monday an official resolution.

5. Have you experienced any particular challenges along the way? If so, how have you overcome them?
(SL) There is a layer of pushback no matter where you go. On the very same day, in the very same article of the Los Angeles Times, one person commented online, "Don't have the government telling us what to eat! Why aren't you fixing the sidewalks instead?" I confess I waste too much of my energy and my time reading comments on these articles – I'm convinced it's a form of masochism! I guess if you look at it from the meat lobby perspective, we are devoted to taking away 15% of their business. They can't be too happy about that. But then again, they are much larger than they should be.
(PN) To Sid's point while we might be taking away 15% of someone's business we are also adding that much to the vegetable growers' businesses, which is what that Sodexo case study showed.

6. Is there any particular moment or memory in your experience working here that epitomizes why you do what you do?
(SL) As corny as it sounds, it is the gift that keeps on giving – any time I hear about it being done by someone I've never met before, or it comes up on a Google alert, or I hear someone talking about it accidentally. For example, Chris Wallace was talking about his wife's new book where she mentions Meatless Monday – who the hell expected Chris Wallace to be talking about Meatless Monday on TV?! The pay-off is there every time someone is doing it now, knows about it now, or is thinking about it now who didn't before. And that's cool!
(PN) For me it was our first gathering of global Meatless Monday advocates during Climate Week. People flew in from all over – New Zealand, Kuwait, and Israel on their own dime. We were all so charged to be together and to share information and collaborate on how we can grow this movement around the world. Then we joined together in the Climate March to call attention to the link between meat and climate change -- "less meat, less heat!". Even the UN embraced the movement by serving meatless meals at several events on Monday. And to think that it started here from Sid's "Oh 15% is 3 out of 21"and now all over the world they're doing it – that was so gratifying for all of us. It was just incredible.
---
April 20, 2018 by Allison Aaron, Sr. Culinary Nutritionist
Do you really know what's in your protein powder? Allison discusses a recent report that examined contamination in this dietary supplement and discusses whether protein powders are a necessary addition to our diets.
---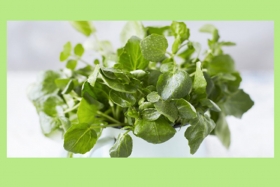 March 19, 2018 by Kat Villarino, Dietetic Intern
Dietetic Intern Kat Villarino covers why watercress is such a nutrient powerhouse and shares how you can incorporate more of it into your diet. Check out her infographic!
---