Nutrition 101
7 Tips on How to be Healthier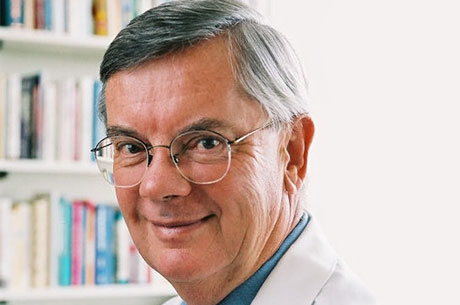 SPE Scientific Committee member John P. Foreyt, PhD, shares 7 quick and easy ways to help you live a healthy lifestyle.
All of us want to achieve and maintain a healthy lifestyle. Whether it is to lose some weight, not gain any more weight, lower our blood pressure or cholesterol, or eat the right balance of protein, carbohydrate and fat, we know it's not easy to change our habits. Life gets in the way. Everyone's busy. Work and commuting demands, availability of high fat/high calorie foods, little time to exercise or prepare food, and other environmental factors all take their toll. Luckily, scientific research has suggested several manageable steps to help achieve and maintain a healthier lifestyle.
1. Sleep 8 hours
Most of us need between 7 and 9 hours of sleep a night, so if you are not getting what you need figure out a strategy to ensure you get the right amount. You need your sleep. Don't neglect it.
2. Eat breakfast
A healthy breakfast is important for feeling good, enhanced quality of life and improved well-being. Your grandmother was right: it's one marker of a healthy lifestyle!
3. Pay close attention to what you eat
Eternal vigilance is the key. Write down what you eat and look up the calories. Increase your fruit, vegetable, and fiber intake.
4. Weigh every day
Or at least once a week. If you need to lose some weight, cut your calories a little each day and aim for a loss of about one pound per week. You will be surprised at how good you feel.
5. Move briskly
If not in shape see your doctor first, then begin walking at least 10 minutes a day, gradually increasing to about 30 minutes a day five days a week. If you are in pretty good shape, aim for at least 30 minutes a day most days of the week. Brisk walking not only helps maintain a healthier body weight but also significantly increases psychological well-being. You'll feel terrific.
6. Find support
Join a walking club. Take a class. Volunteer your time. Connect with others.
7. Never ever give up
Maintaining a healthier lifestyle is a process, not an outcome. Habit change takes time. Be patient. Take it one day at a time. The more of these manageable steps you follow the better you will feel and the healthier you will become.
---
Recipes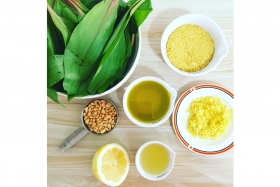 Recipes
May 20, 2018 by Jessica Lin, Dietetic Intern
Dietetic Intern Jessica Lin got creative with ramps, the hyper-seasonal sign of spring!
---
April 20, 2018 by Allison Aaron, Sr. Culinary Nutritionist
Do you really know what's in your protein powder? Allison discusses a recent report that examined contamination in this dietary supplement and discusses whether protein powders are a necessary addition to our diets.
---